About Us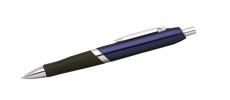 SMS Marketing is one of the least expensive marketing channels. Today, most SMS marketers are paying just a few paisas for each SMS and the ROI on the SMS is really high. SMS marketing forms a very small part of the total marketing budget, but is still a very effective way of generating revenues. Although, SMS marketing has become widespread, SMS marketers are still not leveraging the true potential of SMS marketing. Here we take care of the smallest details to make an SMS marketing campaign a success.
Ezzy SMS always try to serve their customers through proper gateway connection. We provide PREMIUM (HIGH PRIORITY) SMS Service for critical messaging like people who are dealing in Shares, Commodities, Securities etc. We provide sms reseller services to make people start their own business with minimum investment. We provide unlimited senderid's to send sms. Our DND filteration gateways allows you to send advertising sms with ethical way of marketing.
Ezzy SMS Provide 100% Transparency in Delivery Report.